The Greek letter Omega(Ω) designation is the only Greek designation not used by SLA both singularly or in combination with another Greek designation. It is reserved exclusively for the Omega Chapter.
The Sisters listed below have departed this world and are still members of Sigma Lambda Alpha Sorority, Incorporated.  We will always remember, honor and acknowledge the contributions each have made in their community and our sisterhood. #SeñoritasPorSiempre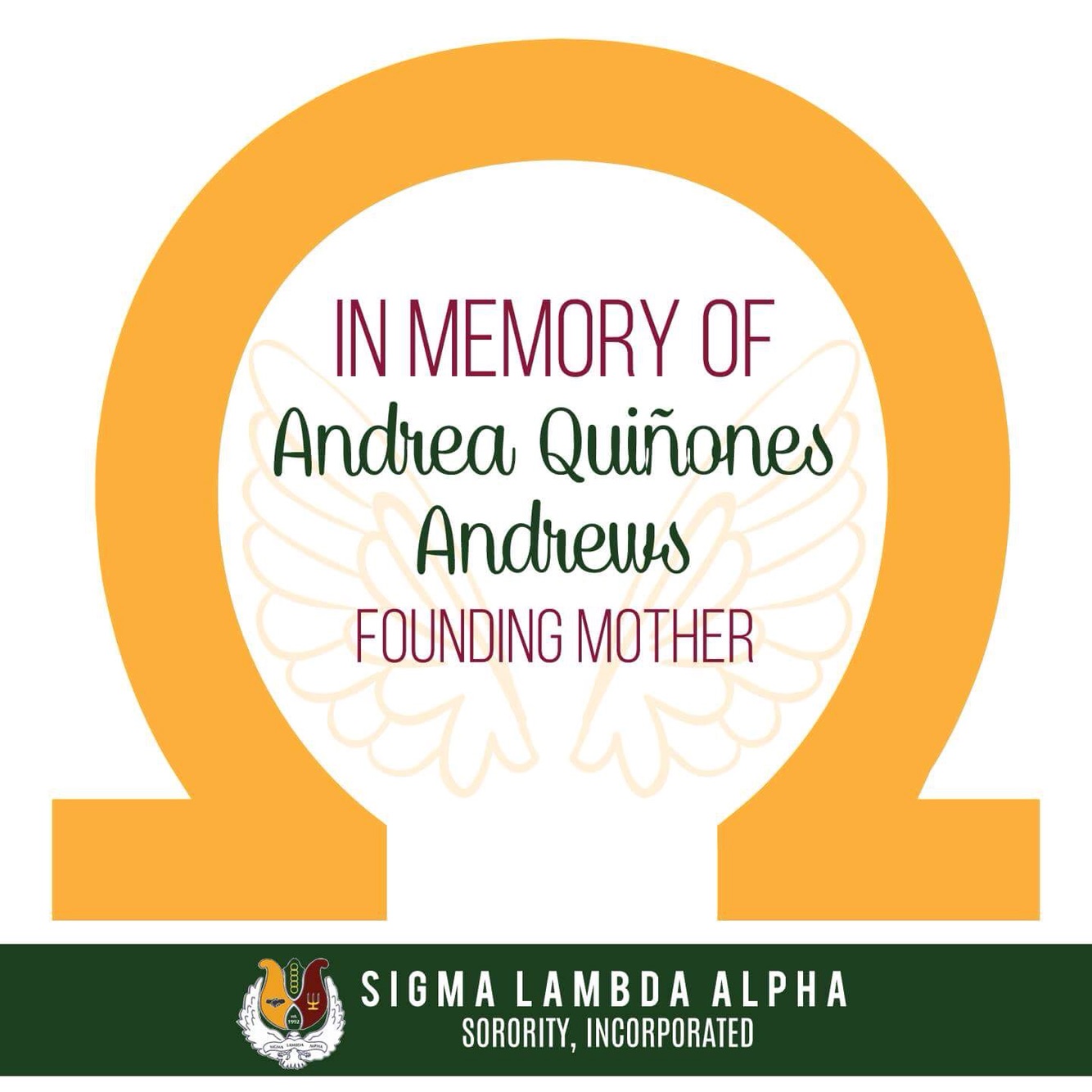 Andrea Quiñones Andrews helped establish this wonderful sorority.  She was called home early on October 18, 2016 due to a long battle with cancer. Her memory will continue to live on within our sisterhood as we honor her legacy by carrying on the values and mission she helped establish over two decades ago. A señorita she will forever be. AQUÍ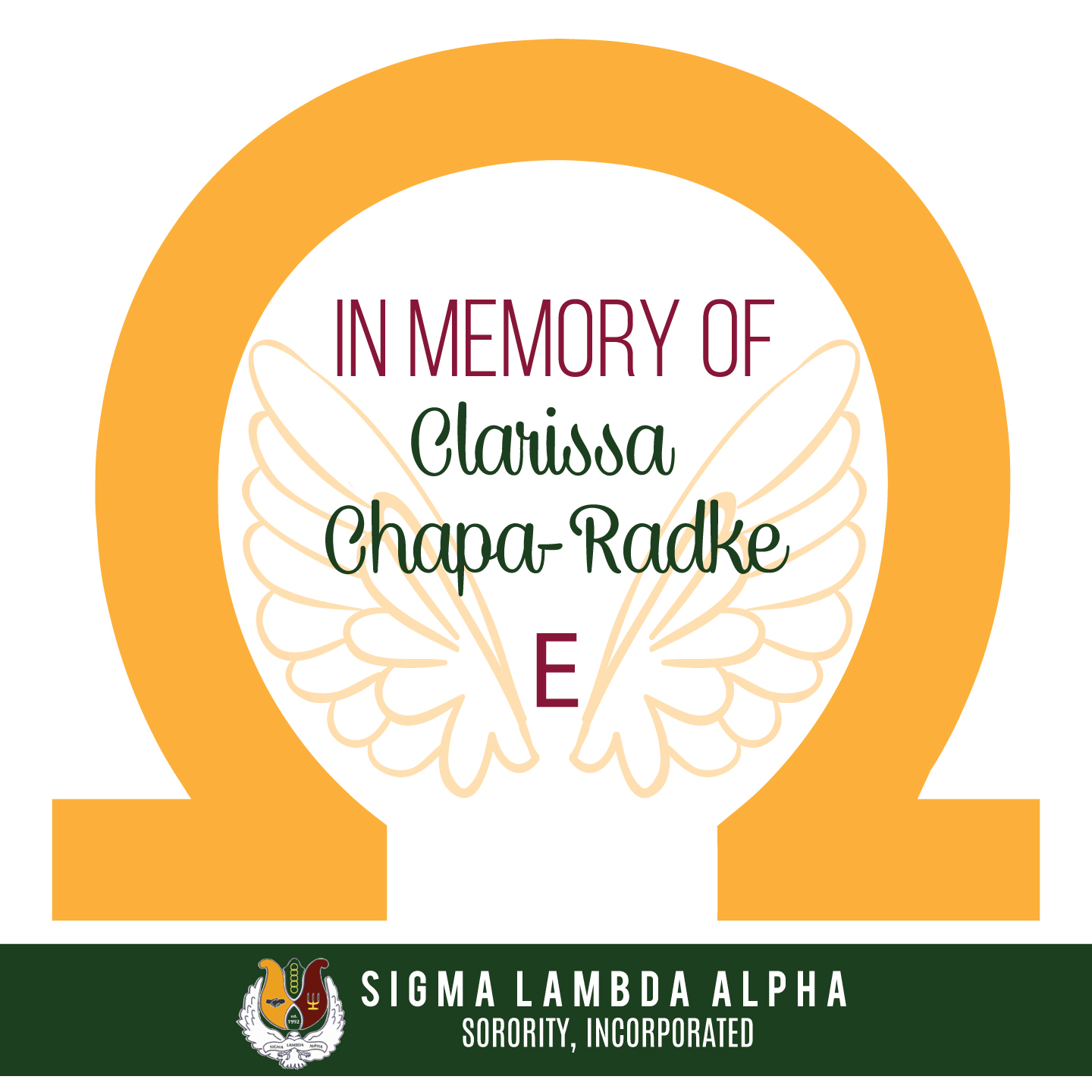 Clarissa 'Chapa' Radke was a founding sister of Epsilon Chapter at The University of Texas at San Antonio. She has always been a great supporter to our sisterhood and represented us proudly. She was a loving, caring, understanding, and positive person and a role model to many. We will miss her smile, her laughter, and the unbelievable way she could light up a room. Sister, you are now in a better place and we know you are watching over us.